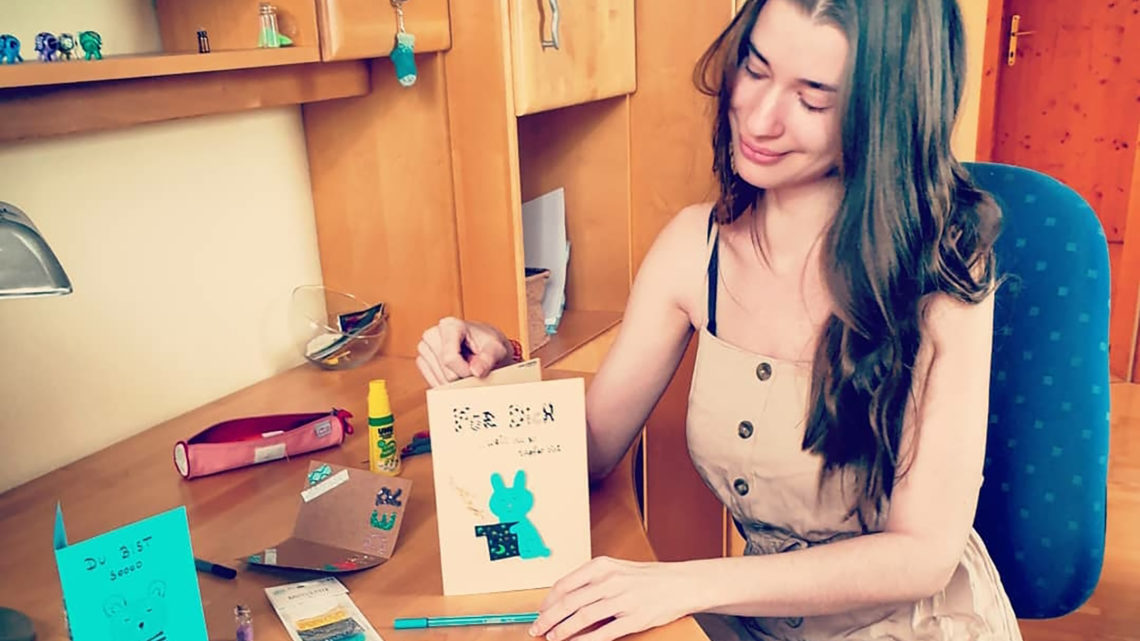 A charity action for seriously ill/hospitalized kids. Inspired by the English Initiative "Cards of Bavery", we were creating and collecting self-made cards to encourage the little patients in being heroes.
Background Story:
While being in hospital on my own, sweet cards from my friends uplifted me and gave me hope. Some time ago, I found the Organisation "Cards for Bavery" by Katie Callaghan from England, who tries to improve the days of seriously ill/hospitalized kids. I was impressed by the idea, so I brought it to Austria and founded the initiative "Cards for Heroes" to give strength and hope to the brave little patients.
Schwer kranken Kindern mit einer selbstgebastelten Karte eine Freude zu machen – darum geht's bei meiner neuesten Aktion "Karten für Held*innen".
Background Story:
Während meiner eigenen Spitalsaufenthalte waren es stets die aufmunternden Karten meiner Freunde, die mich bei Laune hielten. Vor kurzem stieß ich dann auf die Organisation "Cards for Bravery" von Katie Callaghan aus England, die schwer kranken Kindern (in Spitälern) mit handgemachten Karten den Tag verschönert. Die Idee hat mich so begeistert, dass ich diese nach Österreich brachte. Ich gründete die Initiative "Karten für Held*innen", um vielen tapferen PatientInnen auch hier Trost und Hoffnung zu spenden.
Kartenübergabe ans St. Anna Kinderspital
Die ersten 70 kunstvollen Karten gingen bereits an die kleinen KämpferInnen des St. Anna Kinderspitals in Wien und bereiten dort hoffentlich sehr viel Freude.
Ein herzliches Dankeschön an alle, die bei der Charity-Aktion mitgemacht haben!